Healing Art Center
5300 Alma Hwy. - Van Buren - AR. - 72956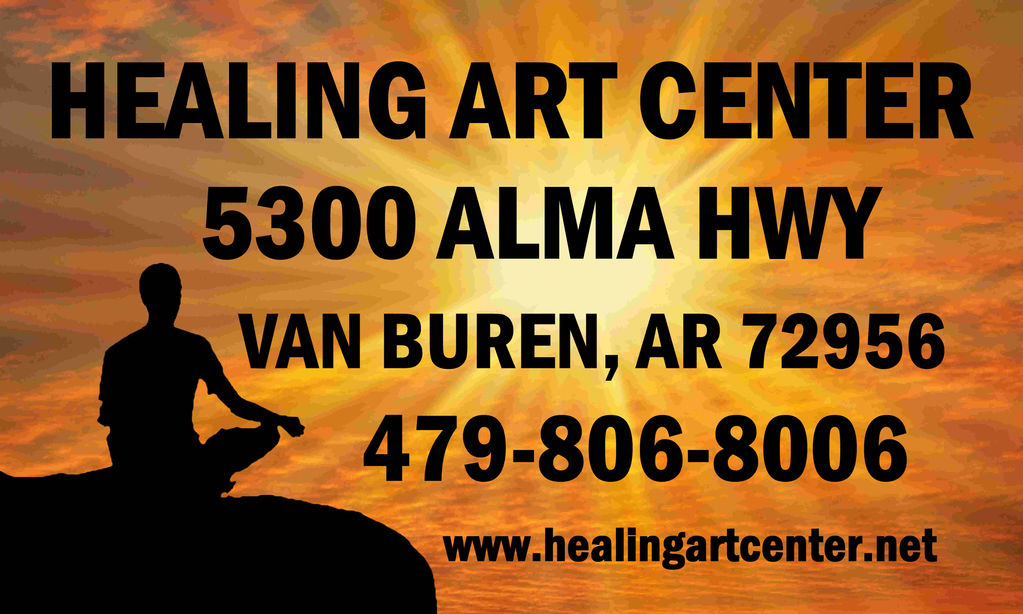 Offering sacred space for transformation, enlightenment and assisting others in their personal evolution and wellness.
The center offers a wide array of things to help the mind, body and spirit, including –
The Healing Hearts Flute and Drum Circle, Reiki, Reiki Classes, Crystal Bowl Sound Meditation, Angelology Study Group, Intenders Circle, Meditation study group, Support Group, Drum Therapy, Art and Craft Fairs, Psychic Fairs, Star Seed Group, Astrology, Numerology, Sound Therapy, Concerts and more.
________________________________________________________
We are a nonprofit based facility that runs solely on contributions.
Contributions are used to:
Operate, maintain and upgrade the facility.
Organize the center events.
Purchase supplies to aid and continue education.
We appreciate any contribution no matter how small it may be.
___________________________________________________________
We are continually striving to have many new things happening at the center so please make sure you visit our website regularly for updates. Click on our calender if you need to see the events going on as this will be updated all the time.



Many Blessings, love and light to everyone

Healing Art Center
5300 ALMA HWY
Van Buren, AR. 72956